---
Origins of the Oregon Shortridge Family
---
This is a family history website on the Shortridge family that migrated to Oregon via the Oregon Trail in the mid-1800's. Some information on others of the Shortridge surname in America is included as well as limited information on maternal surnames that get covered over through marriage.
In 2008, a family history on the Oregon Shortridge family was compiled into book form. This book was converted to web format and is provided here. Individual chapters, notes, and appendices can be viewed by clicking on the appropriate links given below. I am hoping to update this book, so please feel free to contact me if you are able to provide additional information. Contact information is given at the end of this page.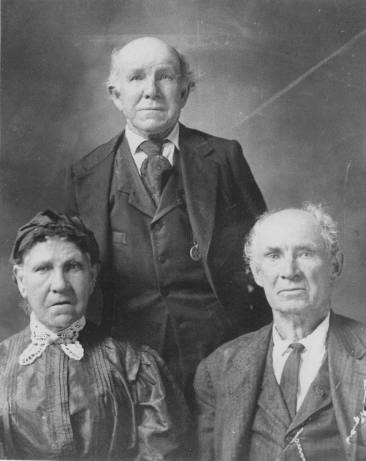 Photograph taken in the late 1800's of Caroline Drennon (Emmons) Shortridge, James Henderson Shortridge (back) and William Wallace Shortridge (right). Each traveled to Oregon via the Oregon Trail in different years (James in 1851, William in 1852, and Caroline in 1866). Their father, Samuel Boone Shortridge arrived in Oregon in the company of William in 1852. Their mother died during the journey or before the journey was started.
| | | |
| --- | --- | --- |
| | .... | |
| Sign at entrance of Shortridge Park which is located south of Cottage Grove, Oregon. | | Monument inside Shortridge Park located near Cottage Grove, Oregon. |
Appearing below is a list of contents in the Oregon Shortridge history book. Click on the links to open the relevant files:


Click here for additional information and current research.
---
This site was last updated on10/16/2012

If you have additional information to offer, please contact me at:


---