Gail P Mates
---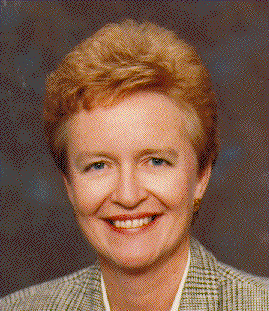 welcome to our home page
---

The homestead is
153 Bidwell Parkway
Buffalo, New York 14222
(716)883-7836(home)
(705)756-3393(cottage)
Stop here to e-mail Gail

---

If you phone and get the answering machine, please talk to it. It rarely makes the mistakes that humans make when taking messages. We DO screen calls to avoid those inevitable solicitations. If we're home and you start to leave a message, we'll pick up pronto.


THE FAMILY
Dad

Stop here for more information on Bob, Sr.

Gail

MLS candidate, Univ. at Buffalo; expected graduation date is May 1997.

In the years B.C. (that is, Before Children), I earned an MS in Immunochemistry at UB, as well as NYS licenses in Senior Laboratory Technology (really enjoyed the lab work) and in Life/Health Insurance consulting. Both lapsed long ago.

I earned the title "Certified Fund Raising Executive" in 1986, after six years of full time work in fund raising - at the Buffalo Zoo and the Buffalo General Hospital - and finally got to put some letters after my name, like all the rest in the family! Worked then as Director of Development at Children's Hospital and later, for six years as a Senior Development Officer at UB, with primary responsibility for the Libraries and the Library School. Liked the library profession so well that a retirement from fund raising and a return to student-hood began in May 1996.

Current interests - in no particular order - include bridge, theatre, vegan cooking, wildlife, classical music, so-called genderspeak (hope to put "up" more about that here one day) swimming, sailing, travel and driving Bob's Miata when he's not in it.

Community interests: Girl Scouts, barrier free design, prepared childbirth, choice, politics and public education. Please stop in here for a few really good mostly vegan recipes.


Bob, Jr.

Try here to catch up on his news.


Betsy

Visit here to catch up on her.


Steve

Stop in here to see what he's doing.


Not sure where any of us will be in the future. Two of three now are gainfully employed in Seattle. The youngest should finish a PhD by '98; he loves the southwest and probably will head that way. Bob and Gail hope to be finished with work and school by May of 1997. We'll get the house in shape, sell it for less than it's worth, possibly spend a few months in Europe, then take off in a motor home to see more of the U.S.A. - wherever the sun is shining. The objective is to find a perfect place in which to spend the best years of our lives.


Last updated March 1997.