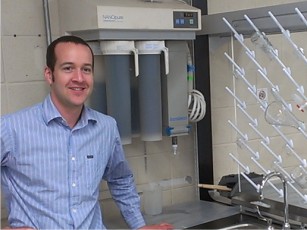 Jonathan Lovell, PI
jflovell@buffalo.edu
Jonathan Lovell is an Associate Professor in the Biomedical Engineering Department at UB. He received his PhD from the Institute for Biomaterials and Biomedical Engineering at University of Toronto in 2012 in the lab of Gang Zheng. Previously, he completed his MSc in Biochemistry at McMaster University in Hamilton, Ontario and his undergraduate degree at the University of Waterloo in Systems Design Engineering.

A biosketch is located here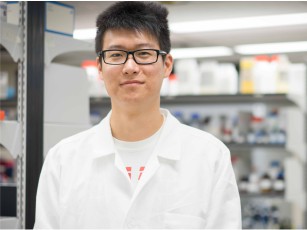 Boyang Sun
boyangsu@buffalo.edu
Boyang is a PhD student in our group. Boyang previously obtained his MS in Chemical Engineering with Dr. Chong Cheng at UB. Prior to that, he graduated from Henan Agricultural University with a BS in Pharmaceutical Engineering. His current research project involves developing new drug formuluations.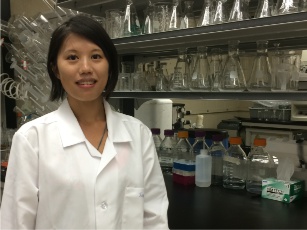 Wei-Chiao Huang
weichiao@buffalo.edu
Wei-Chiao is a postdoctoral scholar in the lab. She was previously in Taiwan where she obtained a MS from Tsing Hua University prior to completing her PhD on liposomal vaccines.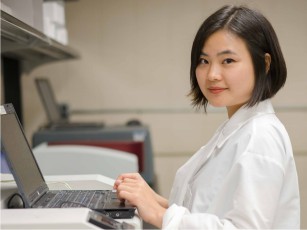 Xuedan He
xuedanhe@buffalo.edu
Xuedan recently competed PhD in our group and is pioneering liposomal peptide cancer vaccinces. She received a MS degree in Nanochemistry from University of Madiera, Portugal. Before that she received a BS in Applied Chemistry from Donghua University in Shanghai.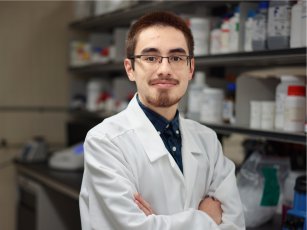 Zacharay Sia
zrsia@buffalo.edu
Zack graduated from University of Rochester with an undergraduate degree in Biomedical Engineering. Zack is pursuing his Phd in development of vaccine adjuvants for infectious diseases.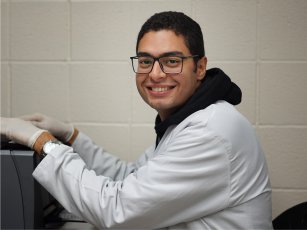 Moustafa Taha El Sayad Mohamed Mabrouk
mmabrouk@buffalo.edu
Moustafa is a former Fulbright Foreign Student, and completed his undergraduate and master degree from Alexandria University. He is working on drug and vaccine formulation approaches.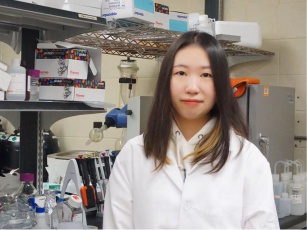 Yiting Song
yitingso@buffalo.edu
Yiting is a MS student working on vaccine projects.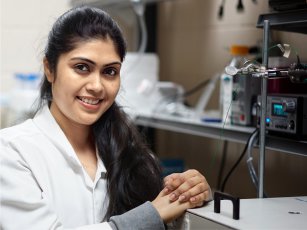 Sanjana Ghosh
sghosh22@buffalo.edu
Sanjana completed her MS degree in the lab working on a light-triggered ciprofloxacin liposome formulation. She is continuing on for a PhD to develop and assess light-activated irinotecan liposome formulations.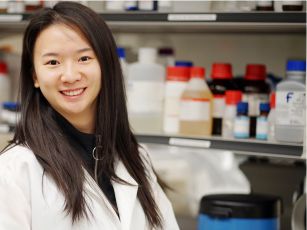 Shiqi Zhou
shiqizho@buffalo.edu
Shiqi completed her MS degree in an ETEC vaccine and is continuing her studies focusing on CD8 T cell epitope vaccines.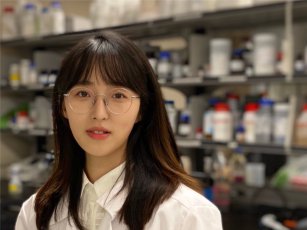 Yuan Luo
yuanluo@buffalo.edu
Yuan completed her MS from China Pharmaceutical University and is pursuing a PhD in Biomedical Engineering.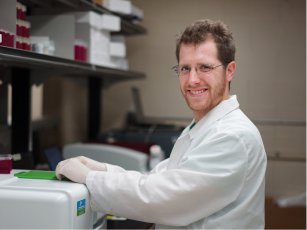 Breandan Quinn
breandan@buffalo.edu
Breandad is a UB graduate with a degree in biology. He subsequently completed an MS degree at University of Rochester. He is a research technician/scientist in the lab.
Group photos
See photos and connect on our
facebook page
. Please upload and share more photos if you have any!
Alumni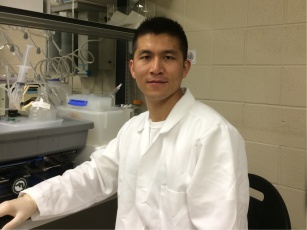 Yumiao Zhang
Yumiao was the first PhD graduate of the lab and has left some big footsteps for everyone to follow! He is a full professor of Chemical Engineering at Tianjin University.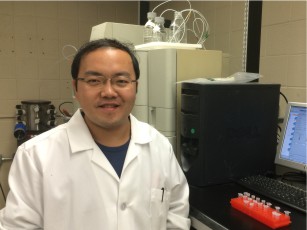 Yang Zhoug
Yang Zhou spent a year in our group as a visiting scholar and is a lecturer in the college of chemistry at Shandong Normal University in Jinan China.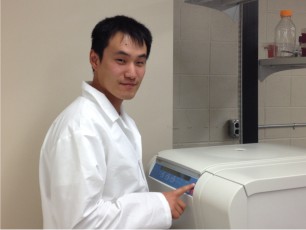 Haoyuan Huang
Haoyuan completed his PhD in 2016 and is pursuing a career in industry in China.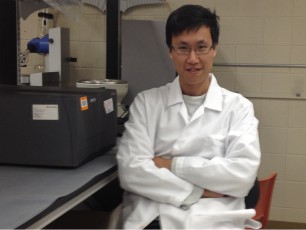 Shuai Shao
Shuai completed his PhD in 2018 and is a now a faculty member in China.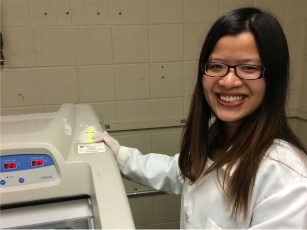 Dandan Luo
Dandan completed her PhD in 2018 with 9 first author publications and is working on PK/PD modeling in industry at CSL Behring.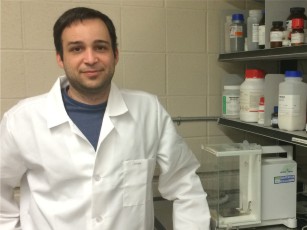 Dyego Miranda
With a full CAPES scholarship, Dyego completed his PhD in 2018 then returned to his native Brazil..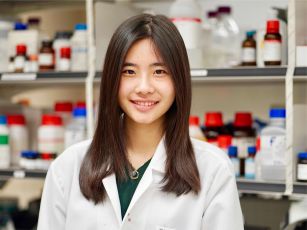 Hsin-Ju Teng
Hsin-Ju is carrying out antigen expression and vaccine related research for her MS.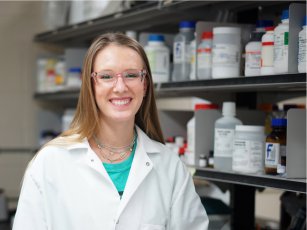 Hailey Kilian
Hailey is obtained her undergraduate degree from UB BME and is continuing onto MS research in the lab. She is working on liposome formulations for contrast imaging and light-triggered cargo release.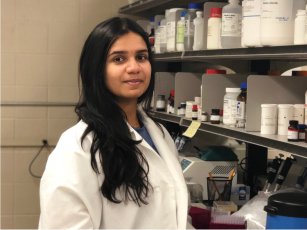 Sunanda Kumar
Sunanda completed her MS in our lab and is now working at Gilead.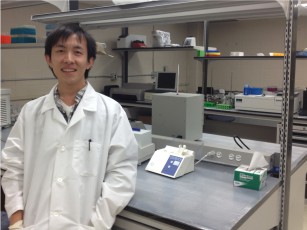 Wentao Song
Wentao completed his MS in our lab.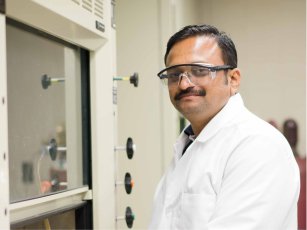 Rajendiran Venugopal
Raj is a professor of Chemistry at the Central University of Tamil Nadu in India. He was a Raman fellowship and is a visiting scholar in the group.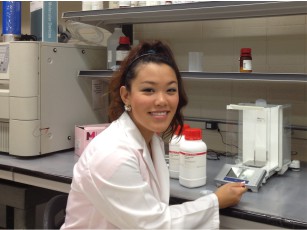 Mary Chris Arena
Mary-Chris performed undergraduate research in the lab and went on to complete an MS degree at Rochester Institute of Technology and then got a position at Sydor Instruments.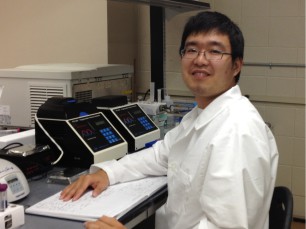 Kun Lou
Lou graduated with his MS in the Chemical and Biological Engineering in 2014 and moved onto PhD studies at University of Tennessee. Kun Lou is from Shanghai, China.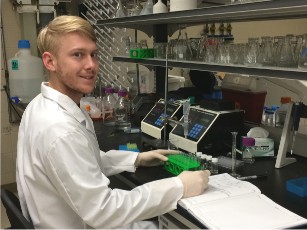 James Rieffel
James graduated with his MS from Biomedical Engineering in 2015. James is from Ithaca, NY and is currently working as a product development manager in industry.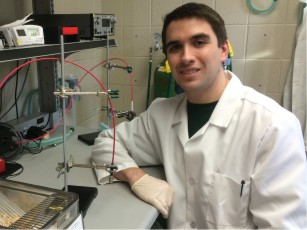 Daniel Feldman
Dan graudated with his MS degree in 2015 and found employment in medical devices industry.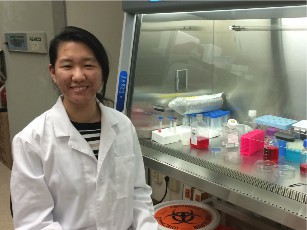 Sophie Wang
Sophie completed her undergraduate studies at Cornell her MSc in the Biomedical Engineering Department. She has moved on to pursue a PhD at University of Maryland in Biomedical Engineering.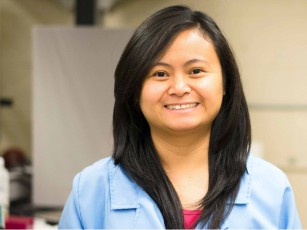 Jasmin Fe Federizon
Jasmin completed her PhD in the Chemistry Department and is now working for Intel.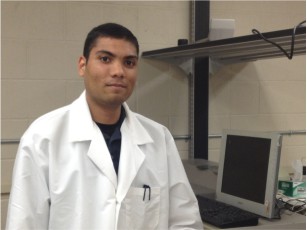 Kevin Carter
Kevin completed his undergraduate and PhD degree developing light-active liposome formulations and is currently working for Teva Pharmaceuticals.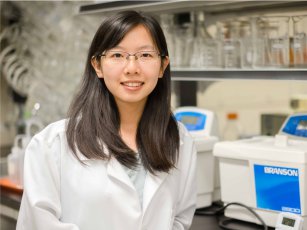 Cuiyan Lin
Coming from Brooklyn, Cuiyan is the first BME undergraduate student who has continued on to graduate studies in our group. She completed her MS degree and now working for Regeneron.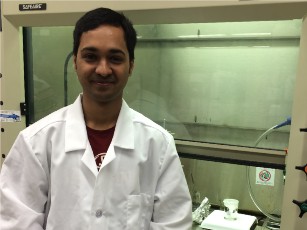 Upendra Chitgupi
Upendra graduated with his PhD in 2019 and is starting a job at Nektar Therapeutics.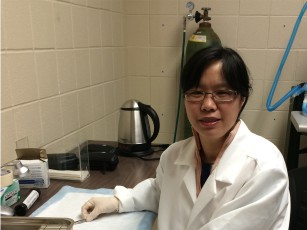 Jumin Geng
Jumin Geng was a Research and Animal Technician in our group for several years. She recently relocated to Philadelphia and is greatly missed!