Personal Profile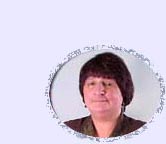 Profile
An ambitious, intelligent and enthusiastic self-starter with excellent communication, organizational and leadership abilities. Dedicated, reliable and hard working. Willing to accept challenges and master new skills. Able to work independently and in a supervisory capacity developing creative solutions. Adept at integrating technology into educational methods to enhance meaningful learning environments.
Objective
To gain a challenging position in the field of education in order to research and implement ways technology can be integrated into education to enhance learning.
Teaching Philosopy
Read a brief statement about my teaching philosophy.
New York State Teaching Certification
Eligible for Transitional A – New York State Teaching Certification
in Technology Education.
Personal
A resident of Clarence Center, New York, where I live with my husband Mike and our dog, a german shepard named Astro. When I'm not working I enjoy camping, reading, and being creative.