Our laboratories are located in the Natural Sciences Complex on the North Campus of the University at Buffalo. The North Campus is the largest of three UB campuses and is situated in Amherst, a northern suburb of Buffalo, NY.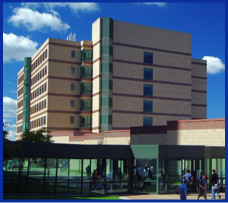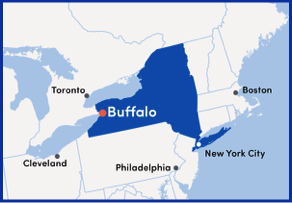 We utilize a variety of different polymerization techniques to prepare complex multicomponent copolymer systems with controlled structural characteristics. Our main expertise is in organic synthesis of monomers, living radical polymerizations, ring-opening polymerizations and polymer modification reactions. Our laboratories are well-equipped to conduct traditional synthesis as well as air and moisture sensitive chemistry.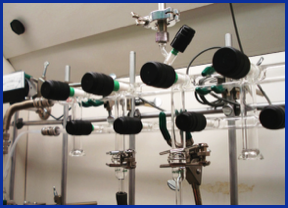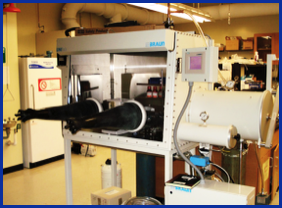 Extensive characterization of the prepared polymer based materials is a major component of our research program. In our laboratories, we host two Size Exclusion Chromatography systems equipped with four different detectors, a Differential Scanning Calorimeter, and a Dynamic Light Scattering instrument. We are also frequent users of on-campus shared facilities, such as atomic force, electron, and confocal fluorescence microscopes, as well as an x-ray scattering system.