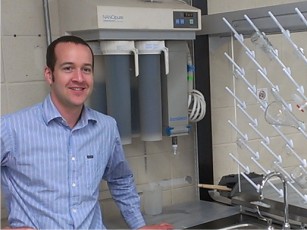 Jonathan Lovell, PI
jflovell@buffalo.edu
Jonathan Lovell is an Assistant Professor in the Biomedical Engineering Department at UB. He received his PhD from the Institute for Biomaterials and Biomedical Engineering at University of Toronto in 2012 in the lab of Gang Zheng. Previously, he completed his MSc in Biochemistry at McMaster University in Hamilton, Ontario and his undergraduate degree at the University of Waterloo in Systems Design Engineering.

A biosketch is located here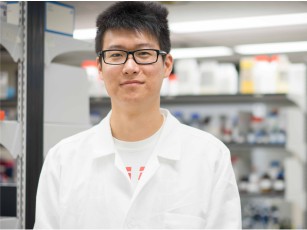 Boyang Sun
boyangsu@buffalo.edu
Boyang is a first year PhD student in our group. Boyang previously obtained his MS in Chemical Engineering with Dr. Chong Cheng at UB. Prior to that, he graduated from Henan Agricultural University with a BS in Pharmaceutical Engineering. His current research project involves developing new drug formuluations.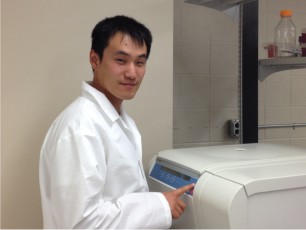 Haoyuan Huang
haoyuanh@buffalo.edu
Haoyuan is a MSc graduate of the Chemical and Biological Engineering Department and is now a PhD candidate in the Biomedical Engineering program. Born in Jinan, China, he received his Bachelor degree in Polymer Science and Engineering from Zhejiang University in 2011. His research involves development of novel porphyrin polymers for imaging and biosensing.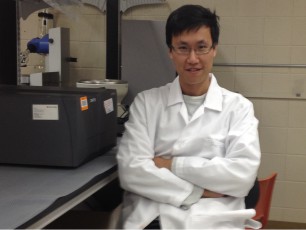 Shuai Shao
sshao@buffalo.edu
Shuai completed his MSc degree in Chemical and Biological Engineering Department and is now working on his PhD in biomedical engineering.Shuai was born in Dalian, China in 1988. He completed his B.S. in applied chemistry at Wuhan University in 2010. After a one year work experience in the Dalian Institute of Chemical Physics, Chinese Academy of Sciences. His research project involve synthesis and application of porphyrin-phospholipid liposomes.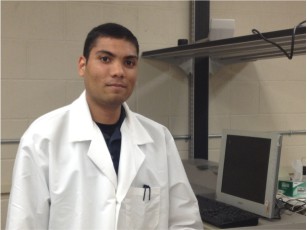 Kevin Carter
kcarter@buffalo.edu
Kevin is completed his undergraduate degree in the Chemical and Biological Engineering Department and is now a graduate student in the lab. Kevin is studying light-triggered permeabilization of porphyrin-phospholipid liposomes.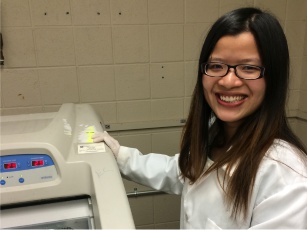 Dandan Luo
dandanlu@buffalo.edu
Dandan was born in Jiangxi, China. She completed her B.S. in Pharmaceutical Sciences at Chongqing Medical University in 2012. After that she spent one year studying in Biomedical Sciences at Fudan University. Her research interest is in triggered release from nanoparticles.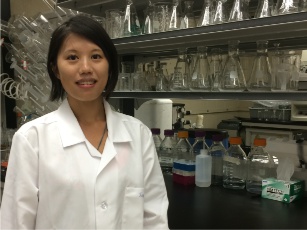 Wei-Chiao Huang
weichiao@buffalo.edu
Wei-Chiao is a MSc candidate in the Biomedical Engineering Department. She is from Taiwan and previously obtained a MS from Tsing Hua University and has experience in the field of liposome research.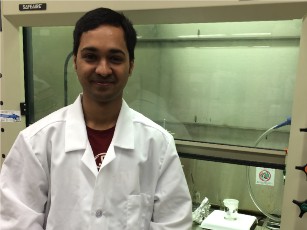 Upendra Chitgupi
upendrac@buffalo.edu
Upendra is a PhD candidate in the Biomedical Engineering Department. He is working on synthesizing biologically-targeted photosensitizing nanoparticles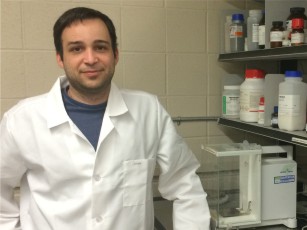 Dyego Miranda
dyegodeo@buffalo.edu
Dyego completed his undergraduate degree and MSc degree in Molecular Biology in Brazil and secured a prestigious national scholarship to complete PhD training abroad. Dyego's research involves targeted delivery of therapeutics. His favorite musical genre is punk-rock.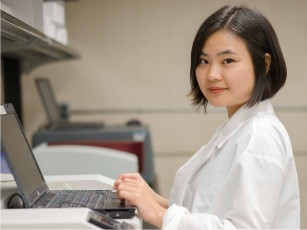 Xuedan He
xuedanhe@buffalo.edu
Xuedan is a first year PhD candidate in our group. She received a MS degree in Nanochemistry from University of Madiera, Portugal. Before that she received a BS in Applied Chemistry from Donghua University in Shanghai.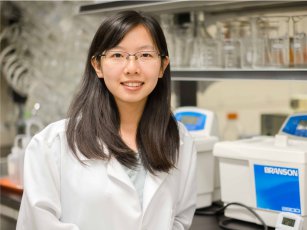 Cuiyan Lin
cuiyanli@buffalo.edu
Coming from Brooklyn, Cuiyan is the first BME undergraduate student who has continued on to graduate studies in our group. She is currently pursuing an MS degree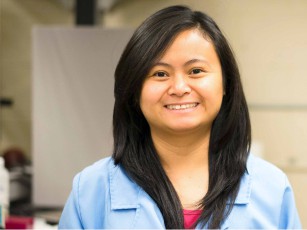 Jasmin Fe Federizon
jasminfe@buffalo.edu
Jasmin is a PhD candidate in the Chemistry department doing research in our group. She previously completed an MS degree there. Her research involves protein biochemistry. She regularly helps run the chemistry NMR facility.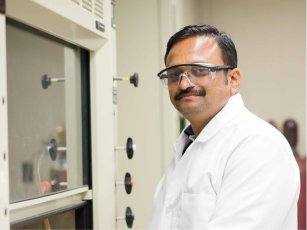 Rajendiran Venugopal
rajendir@buffalo.edu
Raj is an assistant professor of Chemistry at the Central University of Tamil Nadu in India. He is the recipient of a Raman fellowship and is a visiting scholar in the group.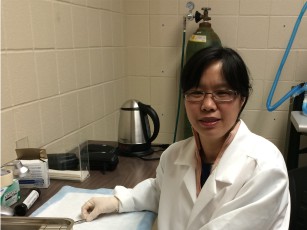 Jumin Geng
jumingen@buffalo.edu
Jumin Geng is a Research Technician in the Biomedical Engineering Department. She received her B.S. in Preventive Medicine from West China Medical University and an MSc in Toxicology from Kunming Medical University in 2002. She has nine years experience in toxicological evaluation of food and chemicals in Yunnan Centers for Disease Control and Prevention, China.
Group photos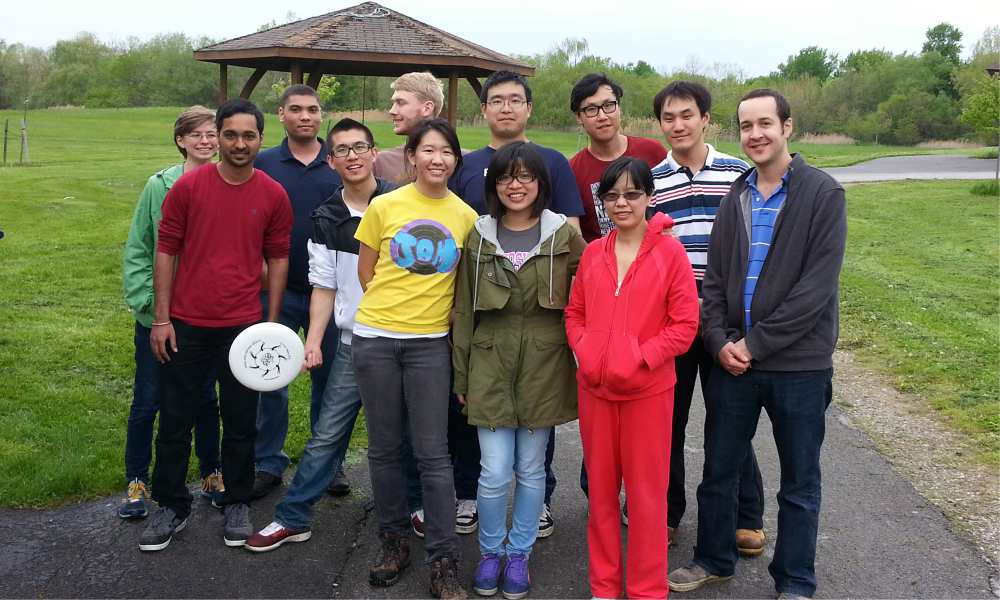 Lab Picnic, Summer 2014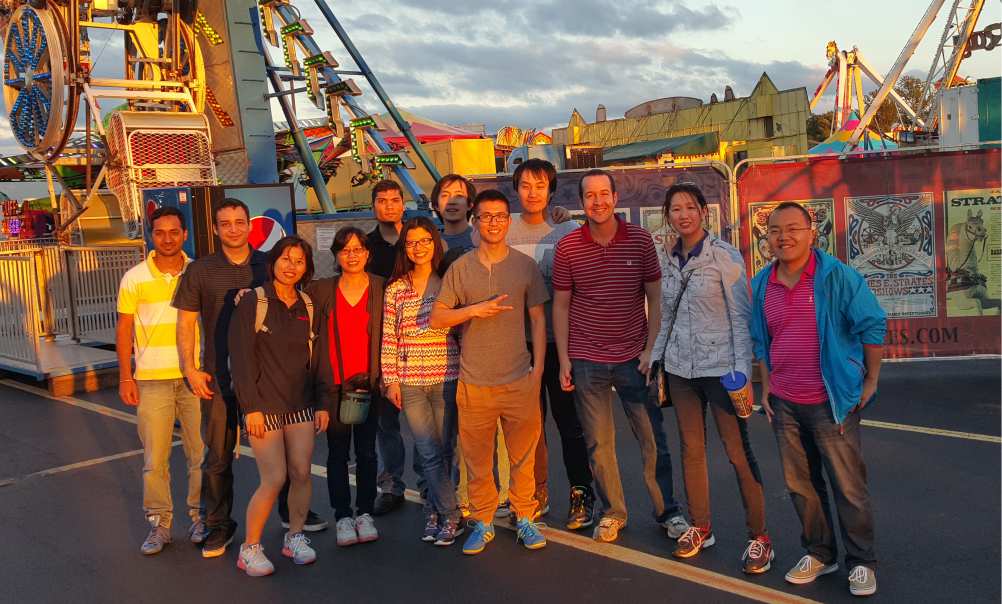 Erie County Fair, Summer 2015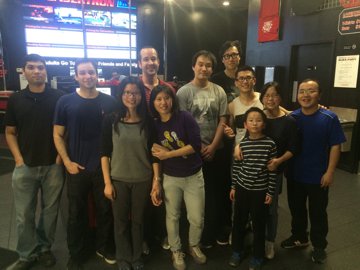 Laser Tag, Fall 2015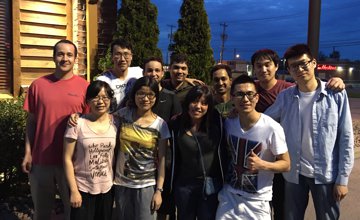 Texas Roadhouse, Spring 2016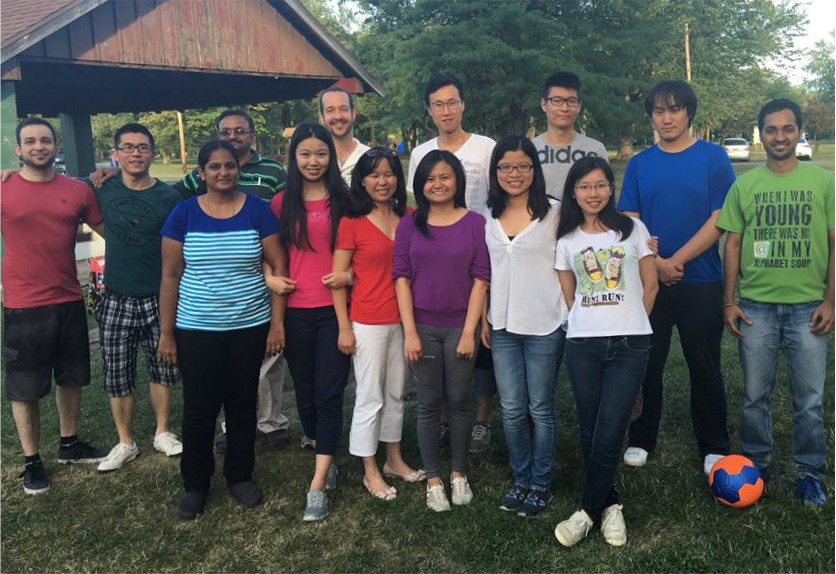 BBQ and soccer, Summer 2016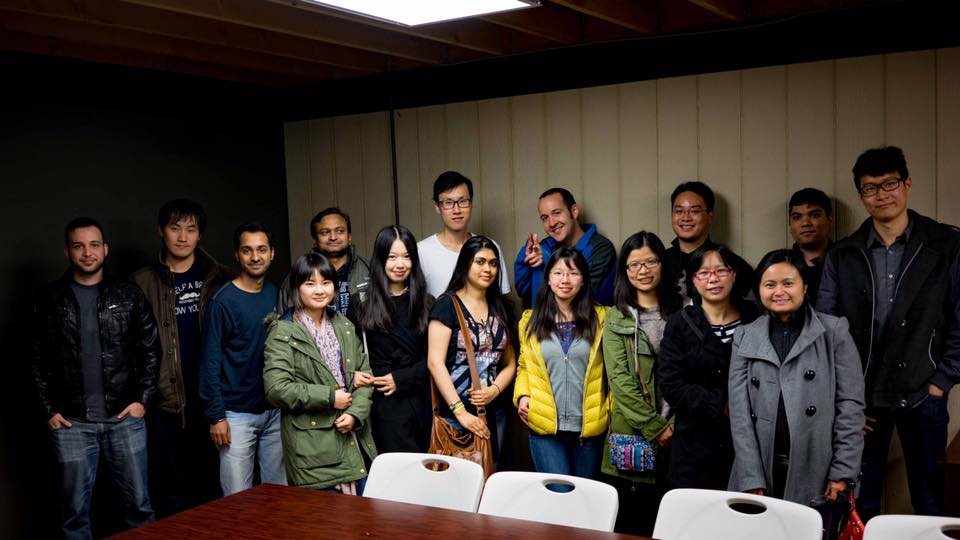 After airsoft, Fall 2016
Alumni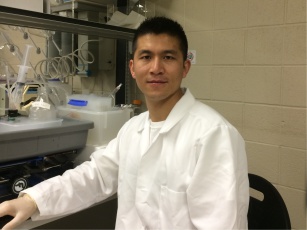 Yumiao Zhang
Yumiao was the first PhD graduate of the lab and has left some big footsteps for everyone to follow. He is currently pursuing an academic career, starting with a postdoc position at UC Berkeley.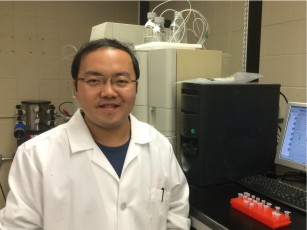 Yang Zhoug
Yang Zhou spent a year in our group as a visiting scholar and is a lecturer in the college of chemistry at Shandong Normal University in Jinan China.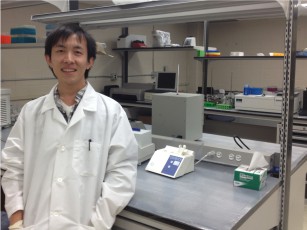 Wentao Song
Wentao completed his MSc in our lab and is pursuing further research.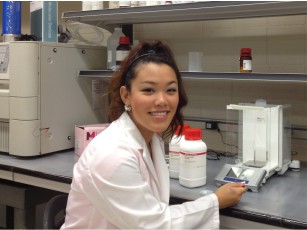 Mary Chris Arena
Mary-Chris performed undergraduate research in the lab and went on to complete an MSc degree at Rochester Institute of Technology and then got a position at Sydor Instruments.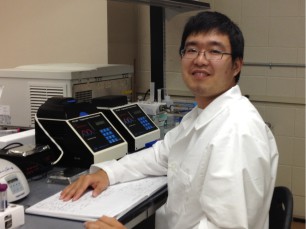 Kun Lou
Lou graduated with his MSc in the Chemical and Biological Engineering in 2014 and moved onto PhD studies at University of Tennessee. Kun Lou is from Shanghai, China. He received his Bachelor degree in material science and engineering from Tongji University in 2011.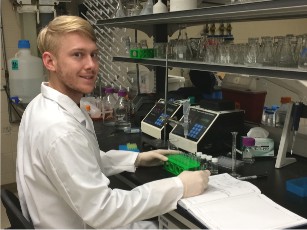 James Rieffel
James graduated with his MSc from Biomedical Engineering in 2015. James is from Ithaca, NY and is currently working at the nanotechnology facilities at Cornell.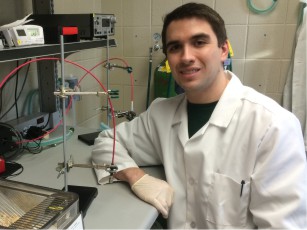 Daniel Feldman
Dan graudated with his MSc degree in 2015 and found employment at Baxter in their medical devices division.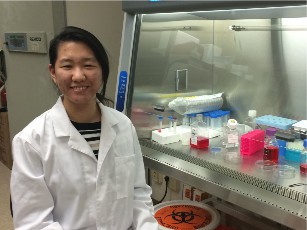 Sophie Wang
Sophie completed her undergraduate studies at Cornell her MSc in the Biomedical Engineering Department. She has moved on to pursue a PhD at University of Maryland in Biomedical Engineering.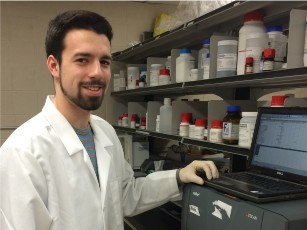 Rick Izzo
Rick is completing his last year of undergraduate studies. He is graduated with a double degree in both Biomedical Engineering and Chemistry and is pursuing graduate studies in Pharmaceutical Sciences.