Toponymy
The Encyclopædia Britannica defines toponymy as:
The taxonomic study of place-names, based on etymological, historical, and geographical information. A place-name is a word or words used to indicate, denote, or identify a geographic locality such as a town, river, or mountain. Toponymy divides place-names into two broad categories: habitation names and feature names. A habitation name denotes a locality that is peopled or inhabited, such as a homestead, village, or town, and usually dates from the locality's inception. Feature names refer to natural or physical features of the landscape and are subdivided into hydronyms (water features), oronyms (relief features), and places of natural vegetation growth (meadows, glades, groves).
Toponymy is concerned with the linguistic evolution (etymology) of place-names and the motive behind the naming of the place (historical and geographical aspects). Most toponymy, however, has concentrated on the etymological study of habitation names, often neglecting the study of feature names and the motive behind the naming of the place (see the Britannica entry for the complete description).
---
What is Toponymy? "There is a name for every place and thing on a map. Have you ever wondered how the places and things that you see on a map got their name? Guillaume Valtat, a Geographic Information Engineer, explains Toponymy."
---
Toponymy (Wikipedia). The study of place names (toponyms), their origins, meanings, use and typology. Toponymy is itself a branch of onomastics, the study of names of all kinds. This page contains a nice variety of toponymic oddities. Look at the lists of various topics, such as: List of places named for their units of production, or List of tautological (redundant) place names.
Sometimes a name is based on a foreign language and when used, redundencies occur (e.g., Rio Grande River; Picacho Peak). There is a list of some of these: double placenames.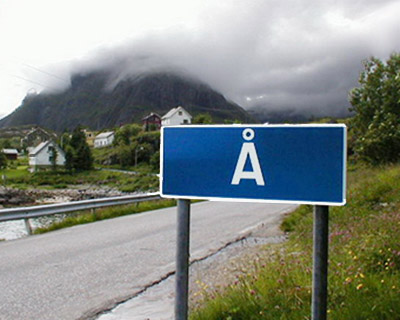 Å is a village in the municipality of Moskenes, in Lofoten, Norway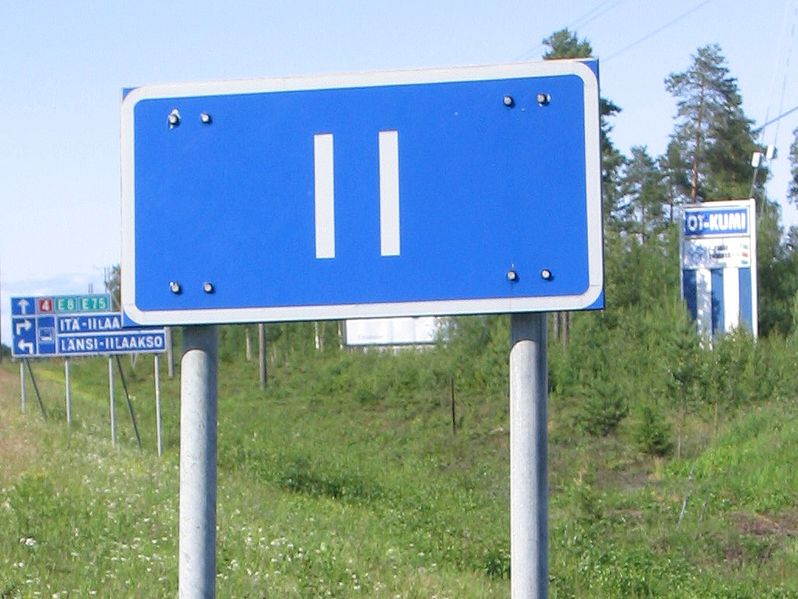 Shortest placename in the World (Finland)
Western New York Names
Names in the area reflect both the Native American and classical words.
Buffalo, NY. Origins of the name (French or Indian?). Named after Buffalo Creek, which was either from French: Beau Fleuve "Beautiful River" or the French: Boeuf a Leau, "Oxen or Cattle at the Water." It may have been named for the American buffalo, which was known to roam the area. Or it was a misrepresentation of the Indian word for beaver. Another theory is that there was an Indian living there who looked a lot like a buffalo, or whose name meant buffalo ("De-gi-yah-goh," or "Buffalo")..
Native American place names
Cattaraugus = Gah-ta-ra-ke-ras "stinking shore" or "foul-smelling river bank." Named because of the natural gas that oozes from the river mud.
Chautauqua = Either "a bag tied in the middle" or "two moccasins tied together." Describes the shape of Chautauqua Lake.
Cheektowaga = Chictawauga, Ji-ik-do-wah-gah, "land of the crabapples" (Seneca).
Erie = named for the Erie people (also called: Erieehronon, Eriechronon, Riquéronon, Erielhonan, Eriez, Nation du Chat). Erie tribal name means "long-tail."
Niagara = On-ga-ria, On-guia-ahra, "The Throat" or "The Strait."
Oatka Creek = means "leaving the highlands" or "approaching an opening" (Seneca).
Wyoming = "broad bottom lands" (Delaware).
However, Scajaquada is not an Indian word. Conjockety Creek is the original name of what is now, and has long been written, Scajaquada Creek. The creek was named after Philip Conjockety.
Other Local Names
Amherst. Named for Lord Jeffery Amherst.
Bagdad. Hamlet in the town of Collins.
Brant. Named for Joseph Brant, the Mohawk chief (Tha-yan-da-nee-gah).
Looneyville. Hamlet in the town of Lancaster.
Wales. Named because its hills and green fields reminded settlers of the nation of Wales.
Critical Cartography
Critical Cartography is a set of new mapping practices and theoretical critique grounded in critical theory. It differs from academic cartography in that it links geographic knowledge with political power. Critical cartographers do not aim to invalidate maps. Instead the critique is careful analysis of maps identifying attributes of the maps that are taken for granted. The eventual hope is to better understand the maps and gain more knowledge.
Critical cartography is the idea that maps are not neutral. They reflect and perpetuate relations of power. And these reflections are usually in the interest of dominant groups. Maps project our desires onto the landscape, they can map our hopes for the future, what we desire to see and that which we wish to ignore. The process of mapping can bring new ways of being and relating into the world.--Wikipedia article
Examples:
You Can't Hide (Satellites and Security). Examples:
See also: