Click here for
Ordering

Volume 36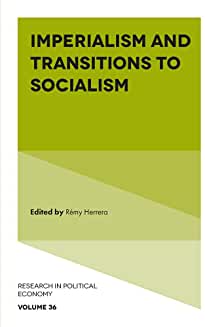 Research in Political Economy
Paul Zarembka, Series Editor
Department of Economics
State University of New York at Buffalo
Buffalo, New York 14260-1520
Fax: (716) 645-2127 . . . . . Tel: (716) 645-8686
E-mail: zarembka@buffalo.edu

Abstracts for chapters available via links at the publisher's website
Editorial Board:
Paul Cooney Seisdedos, Pontificia Universidad Católica del Ecuador, Ecuador
Radhika Desai, University of Manitoba, Canada
Thomas Ferguson, University of Massachusetts at Boston, U.S.A.
Virginia Fontes, Fluminense Federal University, Brazil
Seongjin Jeong, Gyeongsang National University, South Korea
Jie Meng, Fudan University, People's Republic of China
Isabel Monal, University of Havana, Cuba
Ndongo Samba Sylla, Rosa Luxemburg Stiftung, Dakar, Senegal
Jan Toporowski, SOAS, University of London, U.K.
Key Elements of Social Theory Revolutionized by Marx
Paul Zarembka, 2021
Brill or Haymarket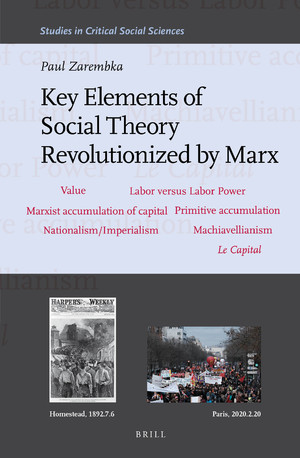 or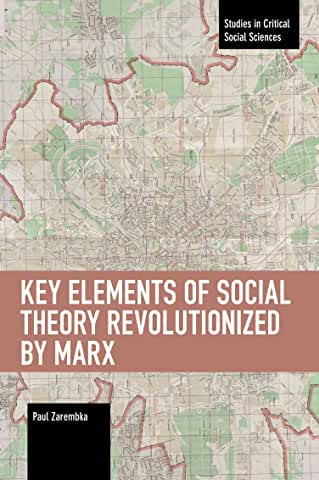 "... highly recommended both to specialists in Marx's ideas and to the wider reading public." — J. D. White
Volume 37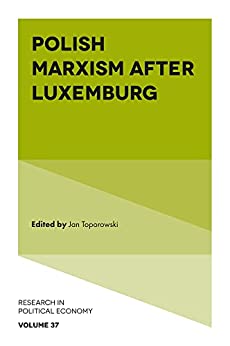 Volume 38 (2023)

IMPERIALISM AND THE POLITICAL ECONOMY OF THE GLOBAL SOUTH'S DEBT

Editor: Ndongo Samba Sylla, Rosa Luxemburg Foundation, Senegal
The Covid-19 pandemic has brought the nagging issue of the Global South's debt back into the spotlight. With declining export earnings and tax revenues, many countries in Africa, Latin America and Asia have found themselves objectively unable to service their foreign currency debt. This situation, reminiscent of the international debt crisis of the 1980s and 1990s, is the backdrop of the 38th volume of the Research in Political Economy series edited by Ndongo Samba Sylla.
In Imperialism and the Political Economy of Global South's Debt, expert contributions connect the history of this issue with a range of factors including class dynamics, the changing landscape of sovereign debt markets, the global liquidity cycle, the enduring constraints of commodity dependence, ecological sustainability and the limitations of the current ad hoc sovereign debt restructuring procedures. In contrast to orthodox accounts that view debt crises in the Global South as a cyclical problem or as consequences of 'mismanagement' or 'fiscal irresponsibility'. Imperialism and the Political Economy of Global South's Debt recognises the systemic nature of the Global South's external debt, revealed only further by the economic uncertainty of the Covid-19 pandemic, as well as the need to analyse it in relation to existing imperialist structures.


Prior Volumes
(beginning in 1977):

Commodification: Animals (#35)

National Question; Crisis (#26)

Transitions in Latin Amer. (#24)

Hidden History of 9-11 (#23),
and also 2nd Edition

Capitalist Dynamics (#18)

Earlier: Burch sup., 17, 16,
15, 14, 13, 12, 11,
10, 9, 8, 7, 6, 5, 4, 3, 2, 1
Preface
Ndongo Sambo Sylla
PART 1: CASE STUDIES
The Political Economy of Debt in the Global South: The Case of Argentina (2001–2022)
Juan E. Santarcángelo and Juan Manuel Padín
Can Debt Be Sustainable, if Life Isn't? Argentina's Debt Crisis and Social Reproduction
Mariano Féliz
Colonial Hangover in Global Financial Markets: Eurobonds, China, and African Debt
Olufunmilayo Arewa
Tightening the Grip: Foreign Creditors and Sudan's Political Transition (2019–2022)
Harry Cross
PART 2: THE ELUSIVE QUEST FOR A SOVEREIGN DEBT RESTRUCTURING MECHANISM
Refusing to Improve: Sovereign Debt Repayment Difficulties and the Political Economy of Inertia in UNCTAD 1964–1979
Christina Laskaridis
Limits of Sovereign Debt Restructuring Mechanisms and Possible Alternatives
Milan Rivie
PART 3: FOREIGN DEBT, DEVELOPMENT, AND IMPERIALISM
Managing the Balance-of-Payments Constraint: Dilemmas and Perspectives
Basil Oberholzer
Imperialism and Global South's Debt: Insights From Modern Monetary Theory, Ecological Economics, and Dependency Theory
Ndongo Samba Sylla
China and Debt-Trap Diplomacy: A Brief Assessment
Shalendra Sharma

About the Contributors
Index
238 pages, 2023