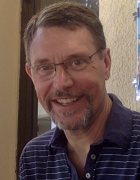 Robert D. Van Valin, Jr.
Office: 614 Baldy Hall
Phone: (716) 645-0115
Email: vanvalin@buffalo.edu
Introduction
Robert D. Van Valin, Jr., Professor, received his Ph.D. in Linguistics at the University of California, Berkeley. He has taught at the University of Arizona, Temple University, and the University of California, Davis, and has been a visiting faculty member at Stanford University, the University of California, Berkeley, the University of Sonora, and the University of Zagreb. He was Professor of General Linguistics at the Heinrich Heine University in Düsseldorf, Germany from 2007 to 2017. In 2006 he received the Research Award for Outstanding Scholars from Outside of Germany from the Alexander von Humboldt Foundation. In 2008 he received a research fellowship from the Max Planck Society to support the research group 'Syntax, typology and information structure'. His research is focused on theoretical linguistics, especially syntactic theory and the interaction of syntax and information structure from a cross-linguistic perspective. He is the primary developer of the theory of Role and Reference Grammar. He has done research on two American Indian languages, Lakhota (Siouan) and Yatee Zapotec (Oto-Manguean). Together with Daniel L. Everett (Bentley University) he had an NSF-funded project on information structure and syntax in selected Amazonian languages. He is the co-author of Functional Syntax and Universal Grammar (Cambridge UP, 1984), the editor of Advances in Role and Reference Grammar (Benjamins, 1993), the primary author of Syntax: Structure, Meaning & Function (Cambridge UP, 1997), and the author of An Introduction to Syntax (Cambridge UP, 2001). His most recent books are Exploring the Syntax-Semantics Interface (Cambridge UP, 2005) and, as editor, Investigations of the Syntax-Semantics-Pragmatics Interface (Benjamins, 2008). He is the general editor of the Oxford Surveys in Syntax and Morphology series (Oxford UP). He has published articles on syntax, universal grammar, language typology, language acquisition, information structure and neurolinguistics.

For a complete list of publications see CV.
Some recent publications:
On the relationship between syntactic theory and models of language processing. Ina Bornkessel, et al. (eds.), Semantic role universals and argument linking: Theoretical, typological and psycho-neurolinguistic perspectives. 263-302. Berlin: Mouton de Gruyter, 2006.
Some universals of verb semantics. Ricardo Mairal & Juana Gil (eds.), Linguistic Universals, 155-78. Cambridge: Cambridge University Press, 2006.
Some speculation about the reason for the lesser status of typology in the USA as opposed to Europe. Linguistic Typology 11:253-57, 2007.
The Role and Reference Grammar analysis of three-place predicates. Suvremena Lingvistika 33.1.63:31-64, 2007.
Some remarks on Universal Grammar. J. Guo, E. Lieven, S. Ervin-Tripp, N. Budwig, S. Ozçaliskan, K. Nakamura (Eds.) Crosslinguistic approaches to the psychology of language: Research in the tradition of Dan Isaac Slobin. Hillsdale, NJ: Lawrence Erlbaum Associates, 2008.
RPs and the nature of lexical and syntactic categories in Role and Reference Grammar. R. Van Valin (ed.), Investigations of the syntax-semantics-pragmatics interface, 161-78. Amsterdam/Philadelphia: John Benjamins, 2008.
Case in Role and Reference Grammar. Andrej Malchukov & Andrew Spencer (eds.), The Handbook of Case, 102-20. Oxford: Oxford University Press, 2008.
Privileged syntactic arguments, pivots and controllers. Lilián Guerrero, Sergio Ibáñez, & Valeria A. Belloro (eds), Studies in Role and Reference Grammar, 45-68. México: Universidad Nacional Autónoma de México, 2009.
Role and Reference Grammar as a framework for linguistic analysis. Bernd Heine & Heiko Narrog (eds.), The Oxford Handbook of Linguistic Analysis, 703-38. Oxford: Oxford University Press, 2010.
Links