Mission Statement
It is our hopes that this website will serve as an information tool, as well as offering the people the opportunity to donate. Today, there are more than 80,000 people in need of an organ transplant, including 8,000 New Yorkers, which includes approximately 400 Western New Yorkers.
We urge the University at Buffalo population to join your peers in making the decision to donate and to save a life.
Register today to save a life tomorrow….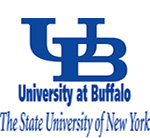 Upcoming Events
Speaker Series
Wednesday, March 31st
Time: 1p.m.
Student Union Theatre
Kick-Off Event
Monday, April 5th
Time: 12noon
Student Union Lobby
Special Donor Registry Days
Monday, April 5th
Wednesday, April 7th
Friday, April 9th
Time: 9a.m. to 4p.m.
Free Gifts!!
Strikes for Life: Bowling
Tuesday, April 13th
Time: 5p.m. to 7p.m.
Unlimited Bowling, Prizes!
Tickets: $10 in advance, $12 at the door.