Erwin M. Segal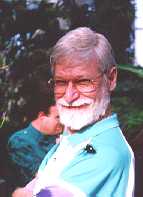 Department of Psychology
Center for Cognitive Science
361 Park Hall
University at Buffalo
Buffalo, NY 14260
email: segal@acsu.buffalo.edu
Phone: (716) 645-3650 ext. 361
Fax: (716) 645-3801
Segal is Area Head of the Cognitive Area of the Psychology Department. He is an active member of the Center for Cognitive Science.
Click to see:
Cognitive Psychology Home Page
A brief description of my research interests
My Curriculum Vitae
My Class Home Page with links to syllabi
This link accesses courses for either a current class or for the last time that I taught a particular class. The syllabi contain links to notes made for particular topics, and other relevant links.