<![if !vml]>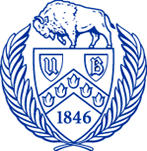 <![endif]>Welcome to MFC 101F
MFC 101 Introduction to Computers and Information Systems (3)
Provides a general introduction to computers and data processing in a business related environment, and serves as a basis for all subsequent data-processing courses. Topics include basic concepts of computer organization, data representation, problem-solving methodology, data communications, business information systems, sample program projects, and functional role of persons associated with the industry. (Formerly MFC 115.) LEC
Instructor: Andy MacVie
Time: Wednesday 7:00 p.m.- 9:40 p.m.
Classroom: NSC222
Please Note: You must have a UB email account to communicate with the instructor of this class. If you do not already have one, you are required to go to the CIT and present your UB Card to obtain your account. Students will be using the web space provided by the University during this course.

In order to view the .PDF files you must have Acrobat Reader© to read the files.
---
Disclaimer: The contents and link identifiers of this web page are not monitored, reviewed, nor endorsed by the State University of New York at Buffalo. All opinions expressed are my own.