WELCOME

TO

BACK ACRES
"This page is for the birds"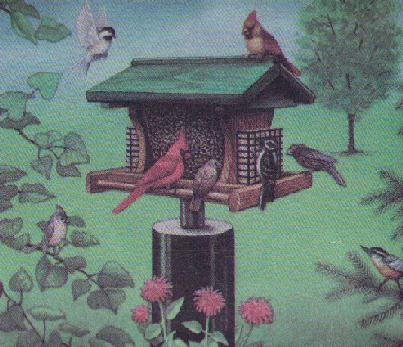 Back Acres is the result of attempting to turn eleven acres of former pasture into a backyard paradise for a wide variety of wildlife. Over 1000 trees, shrubs and plants have already been added to provide food and shelter,with more being added every year. This year has resulted in a renewed interest in feeding birds, plus the grey squirrels, raccoons, wild turkeys and whitetail deer have made a few visits after a long absence. Hopefully, 1998 will bring about a rise in population of more than just the rabbits and mallards.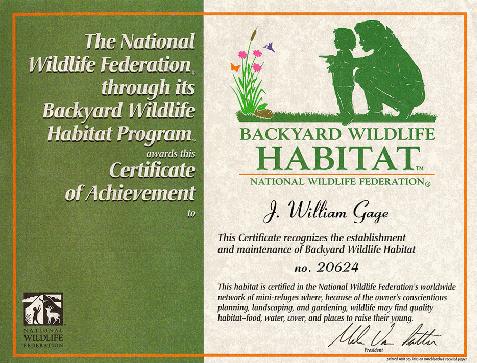 WILDLIFE LINKS


National Wildlife Federation



Wild Birds Unlimited



Wild America

<!-LINK4-->

Northern Prairie Wildlife Research Center [nest structures and feeders]


PICTURES FROM BACK ACRES
Click on picture to see full size image.
BLACK-CAPPED CHICKADEE

jgage@acsu.buffalo.edu
---
WEBMASTER