THE YORKTOWN TEEN CENTER IS OPEN!
Wednesdays and Thursdays 3:30 to 6:30
Fridays 3:30 to 9:30
Please complete our membership form. Both the parent/guardian and the Teen attending the Center must sign the application. Center is open to all 6th – 12th graders in and around the Yorktown area. Membership fee for 12th graders is waived.
Membership forms are available at the YTC.
Our mission is to provide safe, positive, enriching, fun, supervised programs for teens.
Open to 6th to 12th graders:
Access to our lounge to have a safe place to go in town.
Supervised use of gym and field.
Homework help.
Community Service opportunities.
Adult supervision.
We expect our teens to act in a safe, responsible and respectful manner.
We were named 2013 Organization of the Year by the Yorktown Chamber of Commerce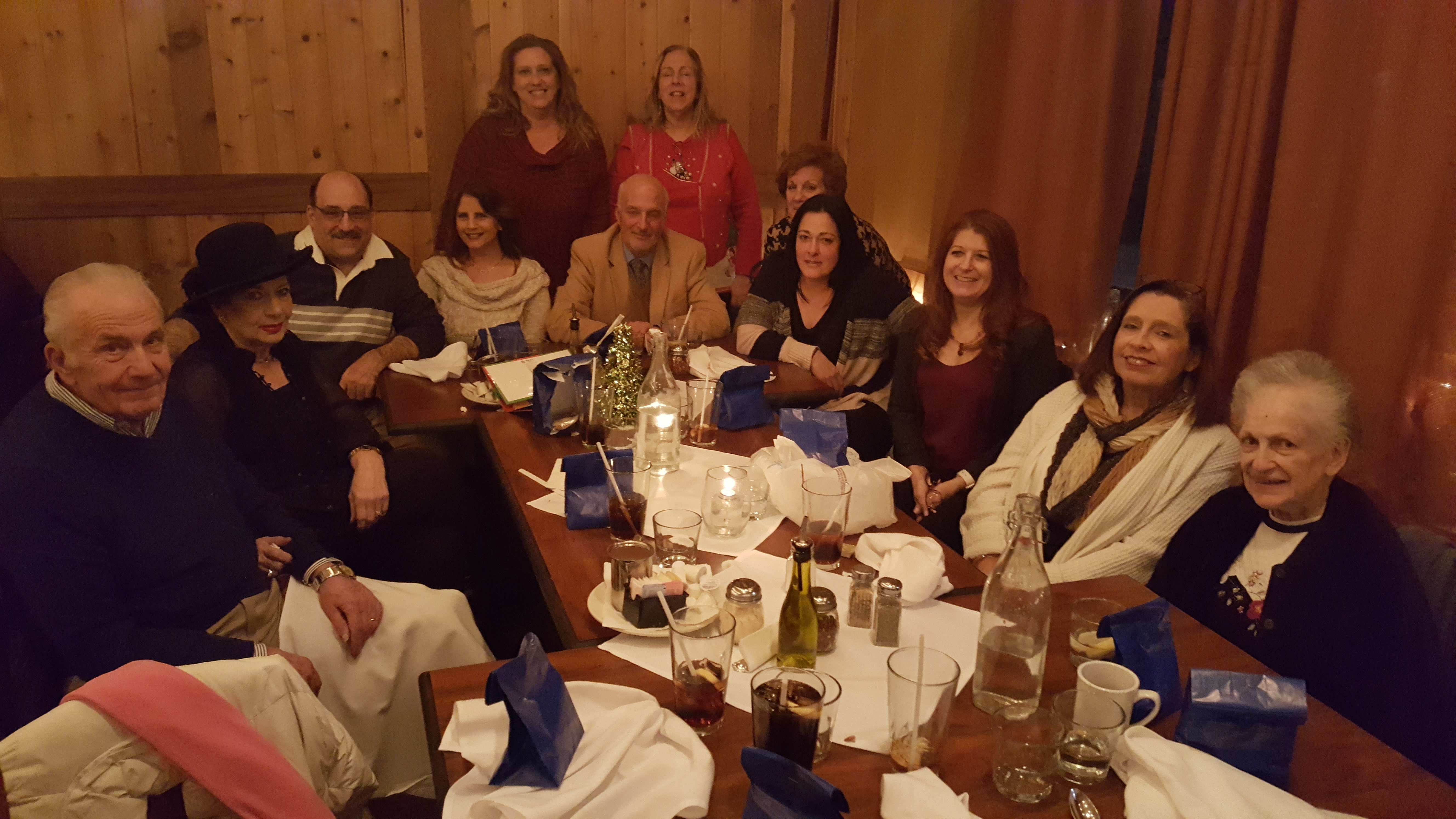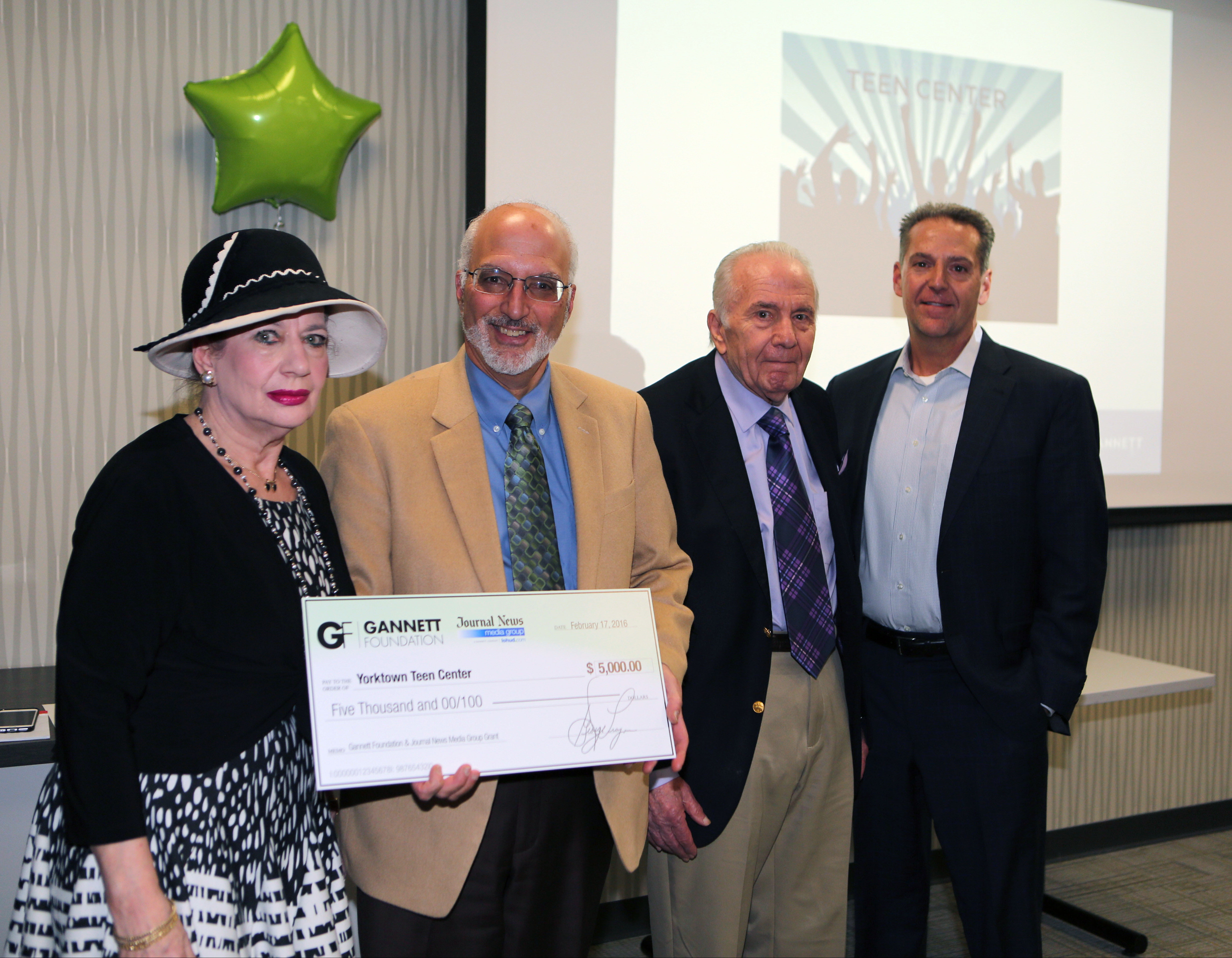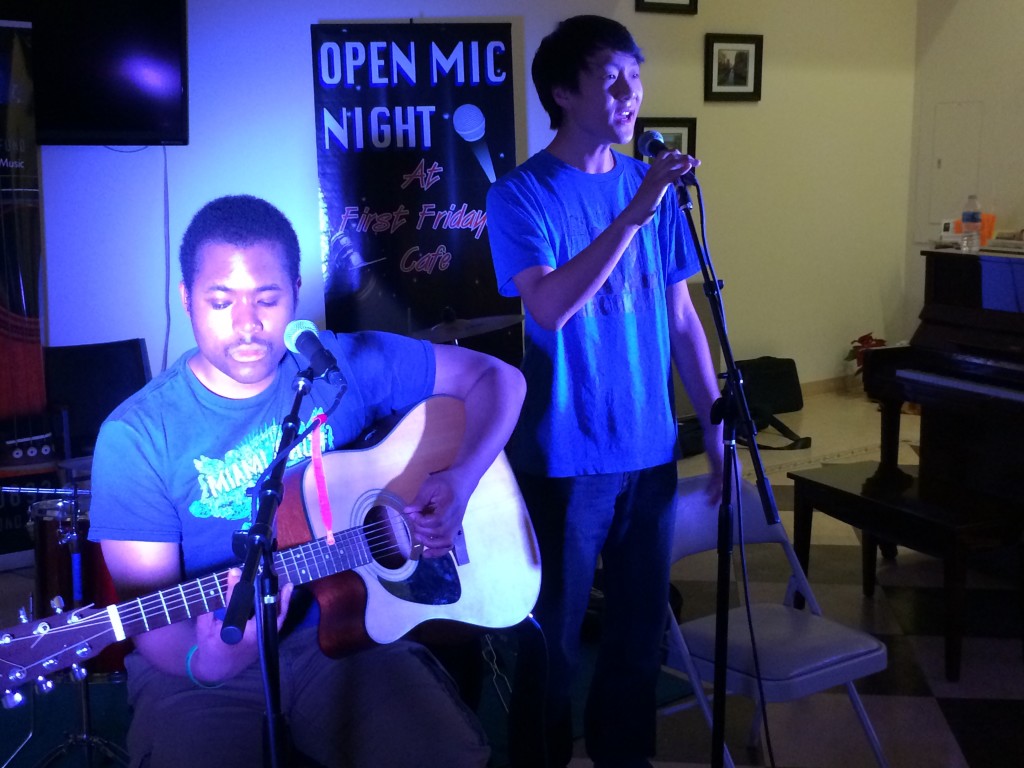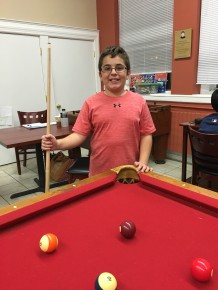 Yorktown Teen Center is a 501(c)3 charity corporation established in August 2009. Yorktown Teen Center is open to middle and high school students that reside in Yorktown and surrounding communities. Its mission is to provide safe, positive, enriching, fun, supervised programs for teens. The center is located in room 102 at the Yorktown Community and Cultural Center, 1974 Commerce Street, Yorktown, New York.
The YTC is operated with support from volunteers, most who work full time.
Funding is by private donation used to cover the operating costs. YTC is not directly funded by the Town of Yorktown We are grateful to the town for providing a space to keep our teens safe and healthy.
History
Over the years, hundreds of teens have benefited from programs operating as the Yorktown Teen Center. The YTC has been run at various times by the town, a national youth organization and through the participation of many local volunteers.
In the mid 1960's students from Yorktown High School petitioned the Board of Education and Parks Department to provide a space for teens to meet as they complained that there was nothing to do. They were given the use of a barn to have dances. The barn was located where the Alternative High School now stands. Dances were also held in one of the tennis courts.
In 1977 the Lakeland School District and the Town of Yorktown opened a community center in the former Shrub Oak Elementary School. "The Place" had arcade equipment, slot car racing and ping pong.
In 1997, a determined group of parents, teens and concerned citizens came before the Yorktown Town Board and presented a compelling case for a safe, supervised and friendly environment for Yorktown's youth. Two unused, old locker rooms at the Yorktown Community and Cultural Center (YCCC) were bequeathed to the newly formed group and it was their job to "create" the Teen Center out of that abandoned, dank space…. and they did.
Volunteer adults supervised the teens three evenings per week until a national youth organization discovered the program and took over the "care and feeding" of the teens in 1998. A Teen Center Advisory Board was formed and was operational during the national group's supervision.
In 2001, at the urging of some middle school parents, the group implemented child care for 6th & 7th graders while continuing to maintain the teen program. Both programs were alive and thriving, when in June 2009 financial difficulties made it impossible for the parent organization to continue supporting the Yorktown site.
The Yorktown Teen Center Now
To fill this new void in the community, the former Advisory Board reorganized as a steering committee in June 2009 and proceeded to incorporate, becoming the present Yorktown Teen Center, Inc. on August 18th, 2009. YTC is a Not-for-Profit 501(c)3 charity allowing for donations to be tax deductible.
At the YCCC a room was reassigned for the teens in half the space than before. The teens also have limited access to the YCCC gym and other rooms. In its first years, adult volunteers have provided supervision during the hours of operation. Teens have been offered a variety of programs throughout the year. One of the programs "First Fridays Café Open Mic" was featured by film producer Peter Barossi.
The new Yorktown Teen Center in its first year was described in the North County News as one of "the best and the brightest beacons for the future."
Click here to Register for YTC. Registration Required.
The YTC follows the Yorktown School District Calendar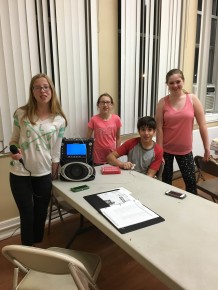 Thank you for trusting us with your teen.
Before your teen can attend the Center we need you to complete the YTC Membership forms.
All forms are available at the YTC lounge.
We are a private non profit entity and operate with volunteers and contributions to cover our operating costs. We do not receive public funding. We therefore appreciate your help with volunteering and donation.
Safety is our main concern.
Please come in the YCCC to drop off and pick up your middle school child.
Please register your child prior to first visit so that we can have emergency contact information.
Parents may authorize a teen (6th-7th graders) to sign themselves in and out of the teen center and leave our facility by filling out the appropriate forms available at the YTC Lounge.
We expect our teens to act in a safe, responsible and respectful manner.
To find out about programs and events checking our calendar or events pages.
Need something to do? Let us know what you want! The YTC is for you!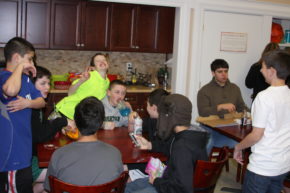 Fridays are busy at the YTC. Here are some activites:
Open Mic Nights
Board Games
Video Games
Ping Pong
Billiards
Gym: Ultimate Frisbee, basketball, football
WishList
YTC would greatly appreciate a donation of basketballs! If you have any that you would like to donate, please contact Nicole directly at nicole@yorktowntc.org. Thank you!
Decks of Cards
New condition board games
Dodge balls
Retractable volleyball net and volleyballs
Ion Bluetooth Block Rocker (available on Amazon)
Kinect Games for XBox
Ice packs
Soft Drinks: water, ice tea, sports drinks, lemonade, and juices
Food: (Individually packaged items) Hot Pockets, Mac & Cheese, string cheese
Snacks: Pretzels, chips, cookies, brownies, fruit
Pizza on a Friday night
Christmas wrapping supplies (Paper, bows, boxes, tissue paper)