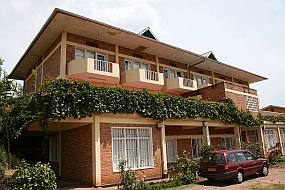 During our 2-week visit to Kigali, we will stay at the Moucecore compound in the Kacyiru neighborhood.
Our rooms are simply furnished, but well-maintained and secure with a wonderful view of the Kigali skyline from the balconies.
The Moucecore compound offers snacks and refreshments for a modest price.
Our accommodation is also a short walk down the hill from the US embassy.