Maui Magic
Lahaina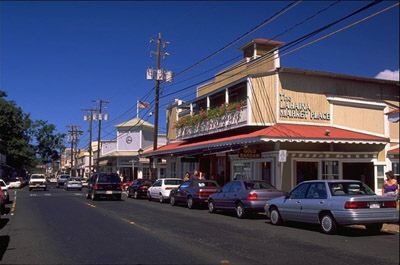 No other town in the islands preserves the nautical flavor of a mid-nineteenth-century Hawaiian seaport so well as does Lahaina-in fact, the entire town has been declared a National Historic Landmark.
Lahaina was the haunt of Maui's ruling elite, and with the advent of Kamehameha the Great, the native village became an early political center of the united Hawaiian kingdom. Protestant missionaries arrived in the 1820's, just as Lahaina was about to lose its innocence: The whaling era, from approximately 1820 to 1860, turned this tiny Hawaiian port into the most important provisioning stop for America's entire Pacific whaling fleet.
What remains of the old is not difficult to visit since the town is only a few blocks deep, and while it is about 2 1/2 miles long, most of the points of interest are on or just off a half-mile stretch of Front Street.