Research Areas
---
Thank you for taking the time to view our web site and learn more about our research.
Our program has active research efforts in the following areas:
Chemical sensors and sensor arrays for selective small molecule and protein determination.
Advanced anti-fouling/fouling release coatings for fresh water and marine applications.
Dynamics within membrane-based separation platforms under aggressive conditions for H

2

purification applications.
Biodegradable platforms for delivering active protein drugs to accelerate wound closure and minimize aberrant repair.
In each area we aim to establish a detailed molecular-level view to guide new device and material developments.
What we do ?
---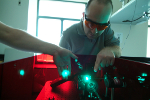 We have active research programs in the following areas:
Research Facilities
---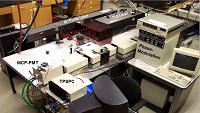 Shared, Multi-User Facilities

The Bright Group has access to major scientific facilities within UB
Dedicated Research Laboratories
The Bright Group has dedicated research space within the UB Natural Sciences Complex
Read More
Our Instrumentation
---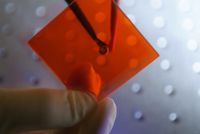 SLM model 48000 multi-harmonic Fourier instrument
Hybrid SLM model 4850 fluorimeter
Femtosecond Ti:sapphire laser system
IBH model 5000-W-SAFE
HP 8452A diode array spectrophotometer
Chromex model 250
Read More