Standard USPS design for
NYCHA mailboxes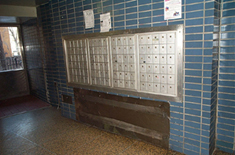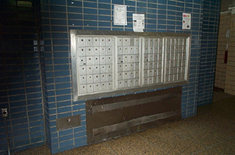 These are not fully accessible because
opening them requires twisting the wrist
and tenants with mailboxes out of reach
cannot be re-assigned to a lower box. But,
USPS does not allow any other approach.

Figure 1

If a turn must be made to exit the mailbox area, is there a circle of clear space 60 inches in diameter, or a T shaped space in which a 180 degree turn can be made?