Types of Listening Systems

Induction loops, infrared systems,
both FM and AM radio frequency
systems, hard-wired earphones,
and other equivalent devices are
among the acceptable types of
listening systems.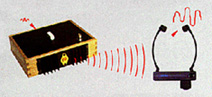 Sound enters the microphone, is amplified
and processed before being used to
modulate the infrared emitter. The optical
signal leaves the emitter and is picked up
by the photodiode on the receiver which
then amplifies the sound before sending it
to the earpiece transducers.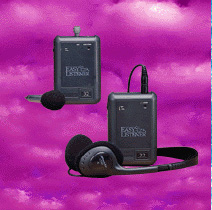 Personal FM system offers hearing
assistance for individual use.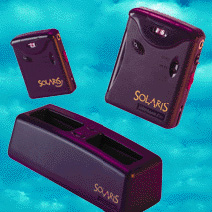 FM amplification personal hearing system.

Figure 1


If the area has an audio-amplification system, is there a listening system for persons with severe hearing loss?

If the area is used primarily as meeting or conference space or has no amplification system, is there a permanently installed or portable listening system?

Note that if the ALS provided
serves individual fixed seats, then
those seats must be located within
50 feet viewing distance of the
stage.